And once again I should start post with "I'm so sorry!!", but everyone of you knows my blogging habit? But still, am I just gained a new follower? Amazing! I have to tell you, my life is just right now really hectic. I'm moving out to my own apartment and.. it takes all my time! Also, I'm studying so ~ forgiven me.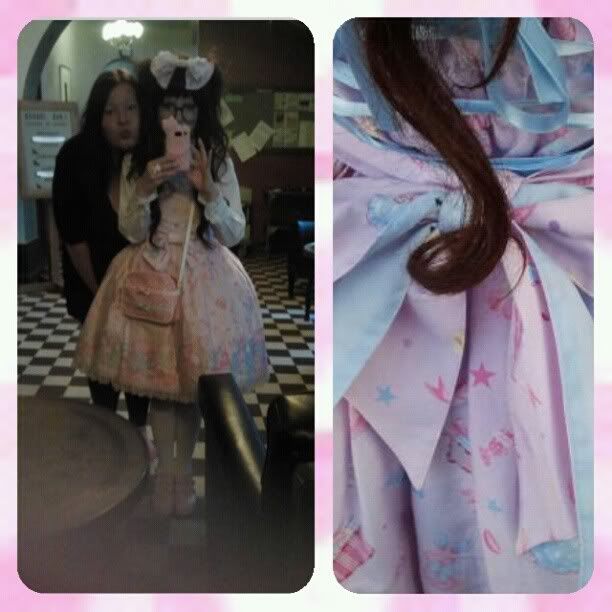 So ~ yesterday, on Saturday 27th I went with my folks to Suomenlinna to watch some drama. I wanted dress up cutely. It was big surprise to me that we leave already before 11am so I've to summoned something to wear from my closet, and thanks god, there's that JSK! My favorite one, which maybe is the cutest dress in my life ~ ! Sorry about phone pics (from my Instagram), but I didn't bring camera with me. (It's so heavy.) JSK is Angelic Pretty's Dreamy Dollhouse and I've to mention that headbow is made by me.

Okay, I've to go sleep, good night sweeties!